It is already the second material of chornobyl.in.ua site which is prepared on unique photos which have been captured by direct participants of liquidation of ChNPP accident consequences. In my opinion, it is impossible to overestimate documentary importance of the usual black-and-white photos showing "everyday life" of works spent in 1986 in epicenter of radiating accident. The given photos visually and truthfully show work of simple people in difficult, radiation -dangerous conditions of the Exclusion Zone.
This page shows the photos received from the participant of the liquidation Alexander Petrovich Yakubchik. This person, as an employee of a military unit № 43187, was involved in works on burial of the wood affected with radiation. It is necessary to note, that on the territorial appeal, given unit was completed with reservists from the Rovno, Ivano-Frankovsk and Ternopol areas.
The photos show realization of unique works on removal and burial of pine wood sites which was lost owing to accumulation of lethal doses of irradiation. The lost needles of pine wood have got brick coloring that has caused its name – Red Wood. Among pine wood lonely fur-trees came across. According to eyewitnesses, the fur-tree needles under deadly doses of irradiation became crimson.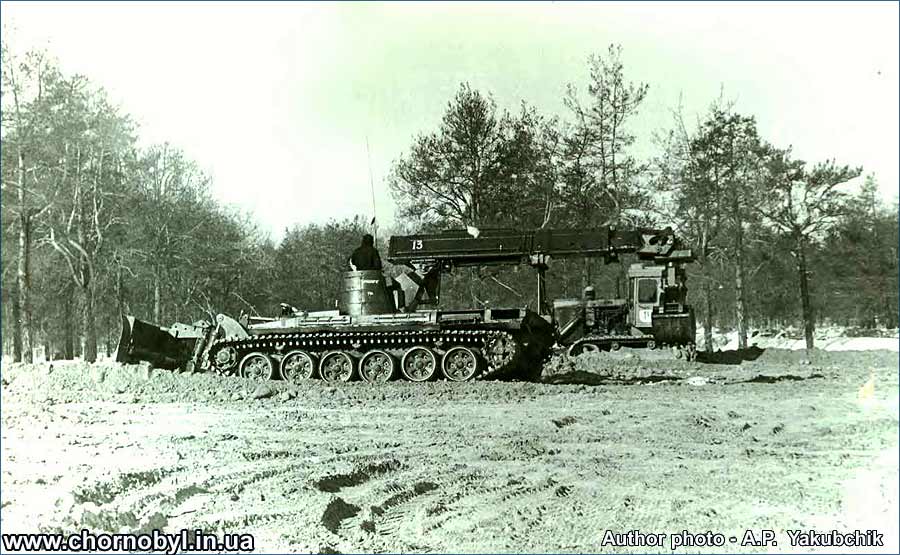 Photo 1 – the Engineering equipment during preparation of territory for burial in a trench of the lost wood. The engineering car of obstacle clearing (IMR – 2) and the bulldozer.
Photo 2 – Process of Red Forest felling. The liquidator at work with petrol-powered saw "Friendship" in the radiation – lost wood.
Photo 3 – Removal of the lost trees by means of military special equipment (IMR-2).
Photo 4 – IMR on works on Red wood felling and burial.
Photo 5 – Works on removal and burial of Red Wood were accompanied by works on suppression and fastening of dust. In a photo dispersion process of dust suppression solution is shown.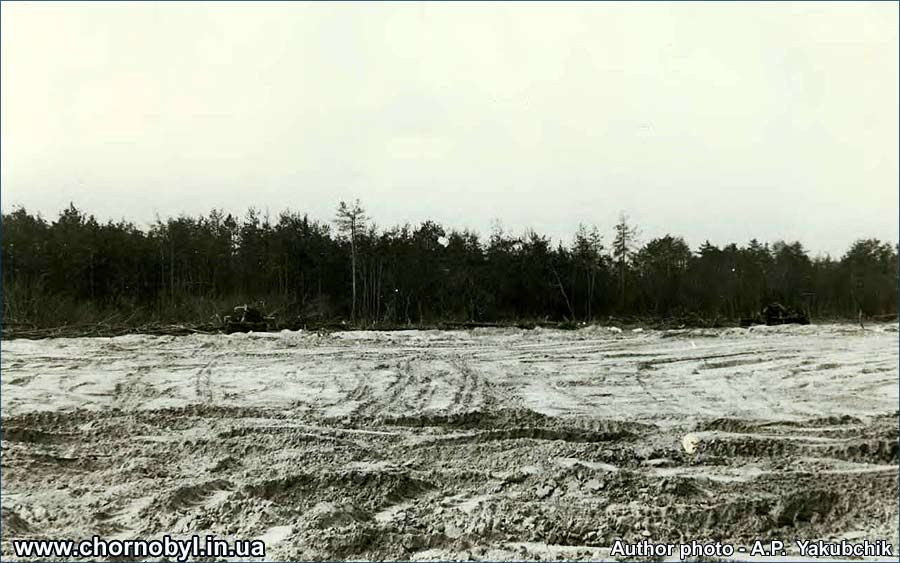 Photo 6 – the view of territory after work on liquidation (burial) of the lost wood.
Photo 7 – Liquidators.